Athena Villas are located in Kato Gouves,
inside a big olive grove and 10 minutes away from the beach. The villa consists of a two-floor traditional villa of 150 sqm and an independent stone apartment (which is rented separately), with a spacious outdoor area and a magnificent garden, full of colors, fragrances, and local flora. The combination of stone and wood, with the surrounding olive grove, creates a tranquil and comfortable environment, superb for relaxation.
Our property is located in a very tranquil and relaxing environment. Transportation is easy using a bus station nearby, yet we strongly suggest to rent a car or motorcycle. Although the property is centrally located (close to the beach, the airport, the city of Iraklio, the town of Hersonissos), Crete is a big island and you need to drive around in order to explore its natural beauty and famous sites.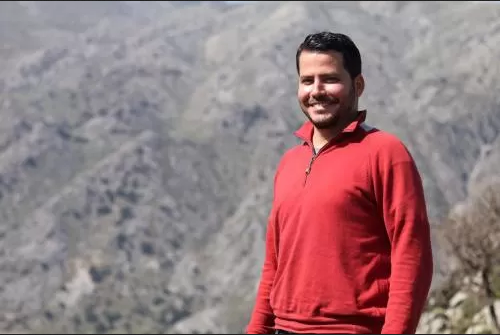 I grew up in Athens, where I still live and work. I spent all my life's summer and Easter holidays in Crete, in the property where today lies Villa Athena. The property was purchased by my great-grandfather (died at the age of 101) and was cultivated with olive trees from my grandfather (died at the age of 94) and grandmother. From that day on our family gathers the olives in December and January to produce an olive oil of the best quality in the world. On this setting my parents extended and renovated the house, thus creating the beautiful Villa Athena.
"I felt once more how simple and frugal a thing is happiness: a glass of wine, a roast chestnut, a wretched little brazier, the sound of the sea. Nothing else."
Nikos Kazantzakis, Zorba the Greek